Exciting News!!
Chris and Jacqueline's first grandchild, Georgia Elizabeth Henggeler, (due late March,) was born on 10th April!
Our gratitude to the BIG BOSS and congratulations to Bob and Nadia (who did the hard work).
That, dear People, serves as an excuse for being late with our March News.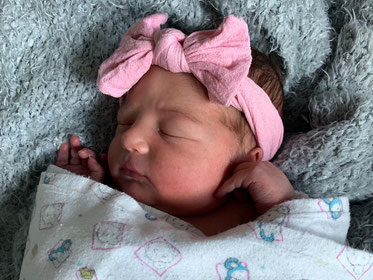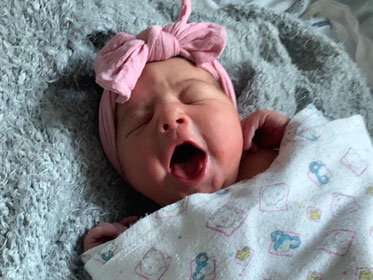 The season remains a challenging one, but good practice for what awaits us as weather patterns supposedly become increasingly unpredictable.
Peak-performance athlete or obese smoker (and anything in-between), insufficient fluids and exposure to the elements for a week or so and nobody will survive.
Similarly, with good farms or neglected landscapes (and anything in-between), a broader trend of dehydrating soils will eventually override even best practice on individual farms.
Old and sick vegetation become a fire risk; bared ground leads to droughts and flooding.
Observing this process in the tropics is spectacular. Bec has put together a chapter on our Chamberlain River.
For us The Chamberlain Story is both frustrating and depressing.
As the number of good-news stories grows, there is no need to give up hope just yet.
World-wide, cost-effective solutions are being demonstrated!
We hope you enjoy our selection for March 2019:
Our thanks to those who assist in amplifying our simple (but complex!) ecological messages.
We hope April was, is and will be a great month for you all.
May the blessings that come with the message of Easter be with you and your loved ones.
Greetings from Kachana!
---
Link of the Month:
J B Peterson on Free Thought and Speech in London
---
Quote of the Month:
"Profound experiences can all be negative if you let the default manage itself.
… we are too powerful to be naïve…"
J B Peterson in the context of 'Mysticism, Spirit and the Shadow'
---