Hello Good People!
The rains are slowing down and the country is now drying up fast. 
Rainfall-graphs for the last the last three years: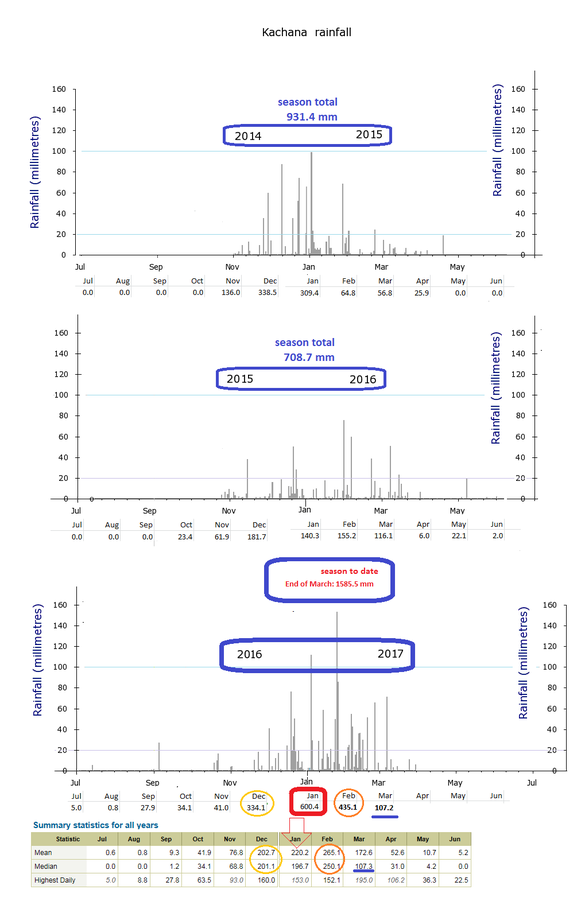 The big excitement this coming month is Bob and Nadia's wedding!
Greetings from Kachana and wishing you all a great April! 
An article that features some of Hendrik O'Neill's current work 200 km to the north of Johannesburg
The article loses somewhat in the translation from Afrikaans to English, but the photos tell a story.
Question - African Farming: "WHAT IS THE BIGGEST MISTAKE YOU HAVE MADE?"
Response - O'Neill: "To underestimate the value of ultra-high-density grazing."
Hendrik (one of the original four Ultra-High-Density-Grazing Pioneers) now turned "Bioneer" is testing the merits of a new and fascinating tool…
---