"If the Almighty divided us [in Babylon] to keep us from dominating His creation, perhaps He'll let us come back together to save what's left."

Dear Friends and Family,
A "post-Corona new normal", seems nowhere in sight, but fortunately for us Mother Nature does not appear to have changed any of her laws. Winter is now here with dry, windy days and pleasant temperatures. Despite this being the fourth challenging dry season in a row, our managed areas are holding up well. As to be expected, dehydrated landscapes all around are looking sad.
Fuel-reduction burning has been in progress during recent months as, in many areas, the practice of replacing herbivores with fire continues. Some burning attracts carbon-abatement funding, but with insufficient herbivores to cycle/maintain what vegetation grows each year, this annual ecological premium seems to be the price we must pay to reduce the danger of uncontrollable wild-fire during hotter and drier months. The NAFI-Map (WA Kimberley) has never looked like this before, and certainly not at this time of year. Is everybody hoping for early rain and no lightning? (We certainly are!)
Those who follow our 'link of the month' (at the end of the page) will appreciate, this is an exciting time for agriculture. However, we are also cursed with "interesting times" and the way forward is attached to steep learning curves. In conjunction with wishing to hand over the reins out in the field, I am also attempting to outline the associated challenge.
Here is my take: https://www.kachana-station.com/we-have-a-broken-global-air-conditioner
At the home-front, we are beginning to enjoy the produce from our new vegetable patches. While old hens still lay some eggs, Bob and Nadia's new chicks are growing fast. Bob is inundated with maintenance work and new projects. After years of pulling things apart, it is great to have somebody in the workshop who is skilled at putting things back together!
Welcome visits from family reminded us that there is still a world out there. Thank you, Dan, Emily, Glenn and Michael.
It is with sadness that we bade farewell to Tony Lovell who passed away June 2020. Tony and his family are in our thoughts and prayers. We first met Tony when he attended our 2005 Landscape Management Workshop. We got to know Tony as a good man who followed through on ideas that he believed in. Tony will be greatly missed. May his friends and loved ones find strength and courage in fond memories they share, and may the visions Tony had for the land keep spreading.
Wishing everybody  a good winter / a pleasant summer  depending on which side of the planet you are currently on!
Greetings from Kachana
---
Photos of the Month
---
News & Views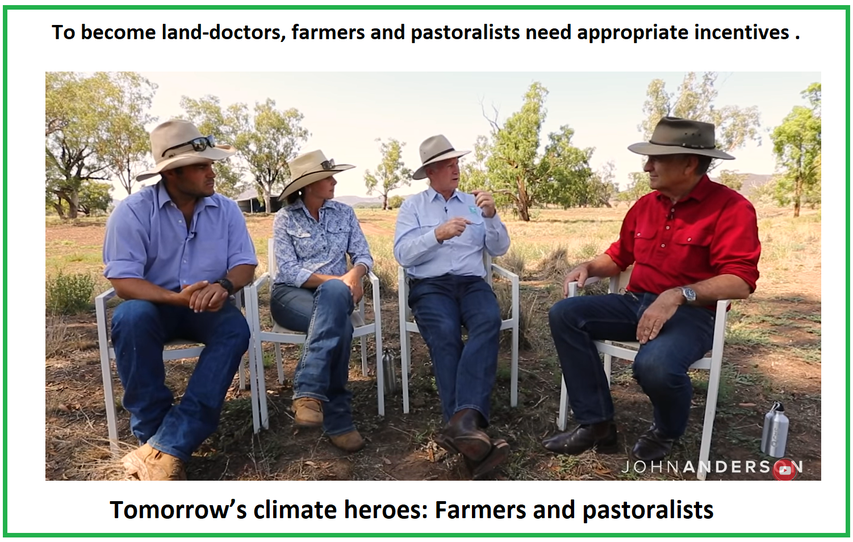 These four people are certainly not lemmings!
---
Link of the Month
"If you eat, you are involved in agriculture."
We do not know who said it first, but whether you agree with the statement or not, this is a video we recommend: https://farmersfootprint.us/watch/
---